Barabino & Partners USA LLC, the American branch of our communications agency, turns 10 years old.

In 2011 we started our adventure overseas with a specific objective in mind: communicate the values and the beauty of the Made in Italy, supporting Italian companies through their internationalisation process in the States.
We started by tackling the challenge of carving out a space for ourselves in a multifaceted, large and competitive market. The challenge was faced head on, standing side by side with over 150 companies we helped in these 10 years of business. Thanks to their trust, we were able to share the excellence of our food, dispel certain stereotypes, and show Wall Street the true value of Italian businesses.
We were driven by a distinctly multicultural approach, characteristic of all foreign offices of the Barabino & Partners Group, which allowed us to successfully design and implement countless offline and online integrated communications projects. We leveraged our strengths in PR activities, social media management, influencer marketing and creative storytelling, particularly in the food & beverage, agri-food, catering and design sectors.
We refined our ability to identify the most effective perspectives to enhance the value of the Italian identity, remaining acutely aware and respecting of the multifaceted nature of a city like New York and a country rich in its diversity like the United States. Conscious of the importance of relations in such an important phase as the entry into a new ecosystem, we established valuable dialogue with American and Italian American institutions, also offering our professional services..
The finish line was not landing 10 years ago, but growing in such a large, highly competitive and demanding arena. Ever since our establishment, we committed ourselves to a path of substantial growth in "the most stimulating country in the world", as described by Luca Barabino. The acceleration of business in the past four years has enabled Barabino & Partners USA, led by the CEO Marco Lastrico, to double its revenues and to finish 2021 with a projected historical record in terms of business.
We have turned ourselves into a point of reference for the Italian economic community in the United States, securing a unique positioning in the market. We are therefore extremely proud that Barabino & Partners has been nominated as a finalist at the prestigious Platinum PR Awards 2021, organized by PR News, in the category "Boutique Agency of the Year" (the awards will be held this month, so, finger crossed!).
We now look towards the future with renewed optimism and strengthened by a fresh perspective: our new offices at the 30th floor of 1 Rockefeller Plaza.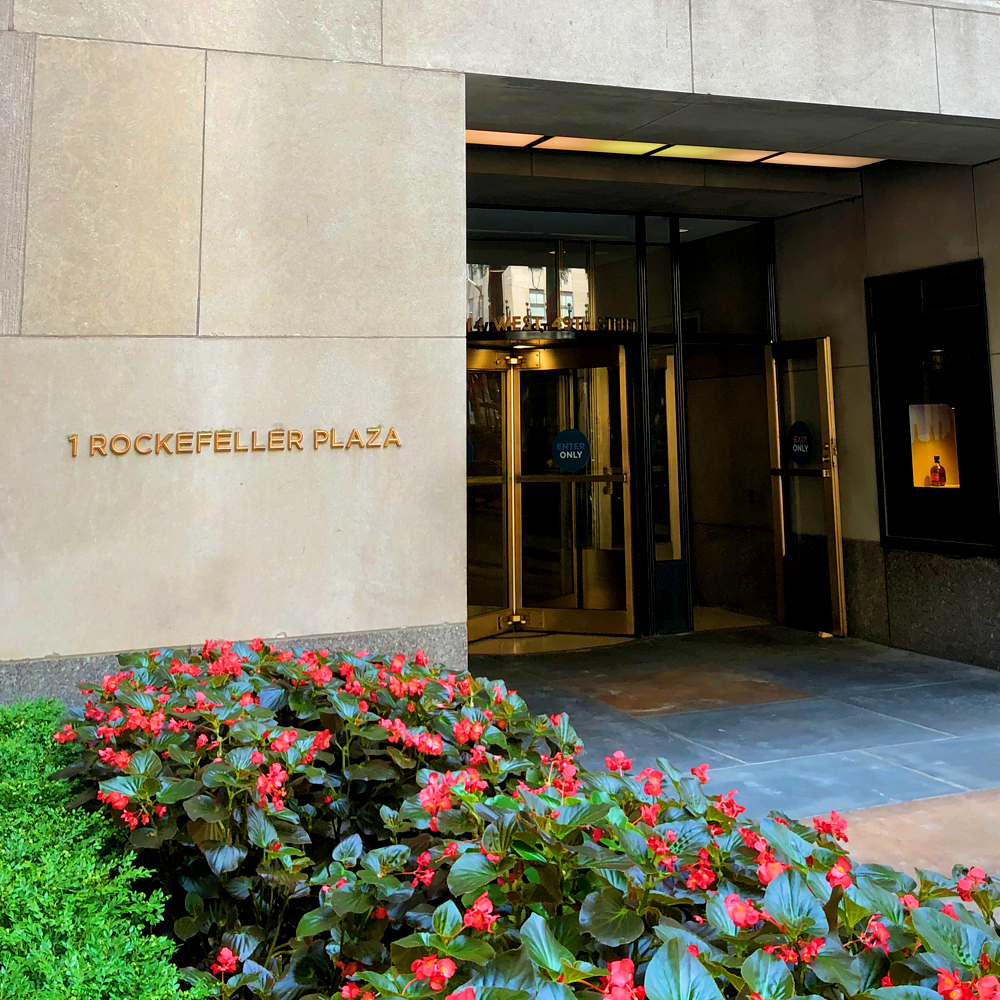 We celebrate this birthday by "gifting" ourselves a home in Rockefeller Center, central pillar of the New York spirit that hosts everything, from business to concerts, without forgetting the iconic Christmas tree and ice-skating rink where Richard Gere watched Winona Ryder skate in "Autumn in New York".
From our office in New York, we have a front row seat to observe the pulsating recovery of the American economy and the "world's capital" rediscovering all its vitality after the pandemic, always ready to take on a season full of opportunities for Italian companies in the United States. "One thing is certain," Marco Lastrico stresses: "New York has resumed being the international centre of business, as well as a city of unique multicultural attractiveness."
Luca Barabino and Marco Lastrico's integral thoughts have also been published on Il Sole 24 Ore, Forbes Italia, Il Secolo XIX, Affari Italiani and Il Corriere della Sera.