Barabino & Partners
Benefit Corporation
CORPORATE COMMUNICATION CONSULTING
Barabino & Partners, a Benefit corporation with 150 employees and revenues in excess of 21 million euros, is Italy's largest and leading player in the corporate communications consultancy market. Headquartered in Milan and with offices in Rome, Genoa, London, Berlin and New York, Barabino & Partners is the only Italian group in the field of integrated and digital communications directly present in foreign markets.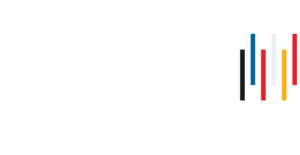 Barabino & Partners Group has recently grown further thanks to its integration with B2P Communications Consulting GmbH, a French-German company specializing in strategic communication and media relations in France and Germany. The integration has expanded Barabino & Partners' presence to two new office locations in Paris and Munich in addition to expanding the Berlin office.
We believe that building a better future for the next generations is possible.
Beside the entrepreneurial vocation that makes us a healthy and profitable company – a necessary trait to be able to support the social system and the community at large – we feel the responsibility to be an active part in a world that is constantly evolving. Aiming at making the "right profit" as our philosophical guideline, we want to contribute to the creation of well-being for the people and communities to which we belong and to protect the environment.
Practice Areas